Today's topic? The wedding.
Don't get all excited just yet. Not my wedding. No, I couldn't subject all this thinking on a male-type full time just yet.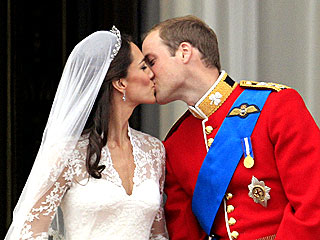 The Royal Wedding
. The wedding with which I was (not so) secretly grossly enamored for the better part of the first 7 months of 2011. I'm sure anyone who knows me who happens to be reading this post is undoubtedly rolling their eyes as I have successfully found ways to mention the wedding, Kate, or Wills in almost any conversation (it's almost a talent, really). I won't go into the typical "but it's the classic princess fairy tale" routine, I promise (even though I totally believe every disgustingly sappy word).
I'd have to say that my ultimate, deepest, most urgent wish for a career is to be the official biographer for the Duchess. Heck, at this point, I'd be her official shoe buffer, let's be honest. I have a lovely picture in my mind of us painting our toenails and discussing the latest hosiery and hat trends. It would be perfect. I would love every acetone and nylon filled minute. Every. Single. One.
I suppose until I land this completely perfect job...no, career...I will have to settle for looking at photos of that
perfect dress
and all her other
perfect outfits
for hours on end.
So, here I sit. Dreaming of the Duchess Who Wore The Perfect Dress, as she is now officially titled...at least in my mind.